Laser Hair Growth
Hair Regrowth Treatment Using Theradome Laser Helmet
Here at Universal Hair & Scalp Clinic, we know how valuable your hair is to you. We understand that it is an integral part of who you are – of your identity. So, we bring you only the best hair loss treatments available in the market today, including the Theradome laser helmet.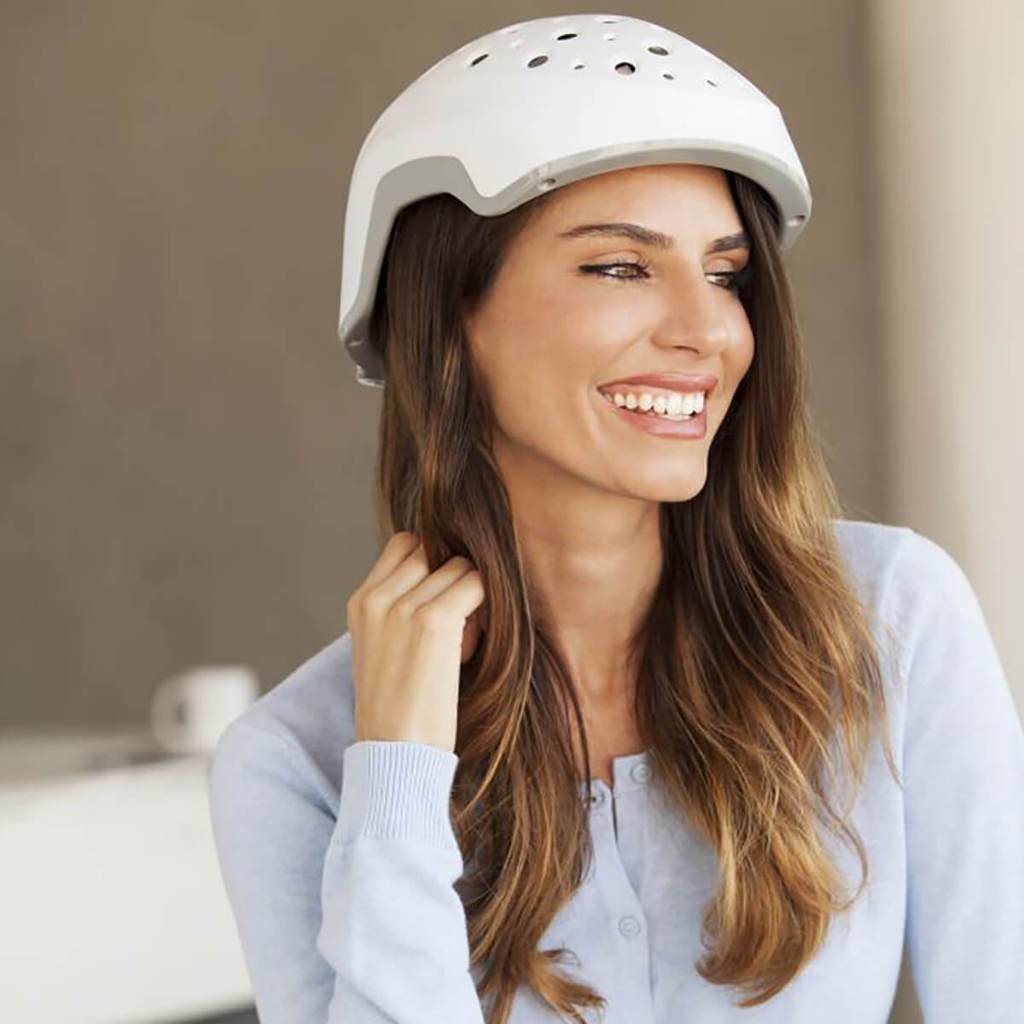 Effective and Convenient Hair Regrowth Treatment
A product of years-long research on hair regrowth technology, Theradome utilises the power of laser light to successfully resolve hair loss problems.
Laser phototherapy (LPT), also known as cold laser therapy, is recognised as one of the most effective hair loss treatments. 
Several studies have shown that cold laser phototherapy (LPT) reduces hair loss and stimulates hair growth. It also improves hair quality, increasing the hair's diameter and reversing the signs of hair ageing.
With its proven efficacy, Theradome is recommended by trichologists and dermatologists all over the world.
Why Choose Theradome Hair Regrowth Treatment
Theradome is unlike any other laser helmets used for treating hair loss. It is equipped with cutting edge technology that enables it to deliver exceptional results without sacrificing safety and convenience. 
Clinically Tested
This laser hair growth treatment is proven to be effective with over 98% of participants in clinical studies reporting favourable results. Trusted organisations have also approved it as a treatment for androgenetic alopecia in men and women.
Coherent Laser Light
The Theradome helmet has 80 custom-made laser diodes that are engineered to stimulate hair follicles without producing too much heat. 
Optimum Wavelength
Its lasers are optimally tuned to the ideal wavelength of 680 nm – the wavelength that is clinically proven to promote hair growth. 
Maximum Scalp Coverage
The helmet is constructed to offer full scalp coverage. With this innovative design, all areas affected by hair loss get the treatment they need, and hair loss sufferers like you get the best possible results.
Optimal Penetration and Absorption
With this highly advanced helmet, optimal energy absorption is achieved as lasers effectively penetrate the scalp, reaching the base of the hair follicles.
Efficiency, Safety and Comfort
To ensure maximum hair loss treatment efficiency, the helmet generates less than 1° C of heat during each session. Lightweight and cordless, it also has a built-in sensor that ensures that the temperature does not exceed the recommended level. 
The Clinical Facts about the effects of laser light on biochemical and cellular function to include Hair Growth:
Increases cellular energy up to 150% (Adenosine Triphosphate production)
Stimulates cell repair and proliferation. Increases reproduction of hair and skin cells
Has an anti-inflammatory effect. (Hair bulbs are known to be inflamed in male and female pattern hair loss)
Enhances microcirculation of capillary blood vessels.
Has a healing effect on cells. Relieves pain and irritation.
Immuno stimulation with correction of cellular and anti-body activity.
Increases anti-oxidant activity in the blood.
Stabilises oxidative degradation of lipids.
Stimulates blood cell renewal
Increases vasodilation
Theradome Laser Helmet – The Best Hair Regrowth Treatment in Ireland
Theradome is designed to make each treatment session highly efficient yet safe and comfortable. With its technologically advanced features, it is undeniably the most powerful hair loss treatment today.
It offers everything that hair loss sufferers like you want – an effective way of growing back your precious locks without side effects and unwanted downtime.
So, what are you waiting for? Try our Theradome hair loss treatment today to reduce hair loss, promote hair growth and improve the quality of your hair. The earlier you begin treatment, the sooner you'll see results!
To learn more about Theradome hair regrowth treatment, call us now on +353 (0)1 6793618 or send us a message via our website!