Treatments for Scalp Conditions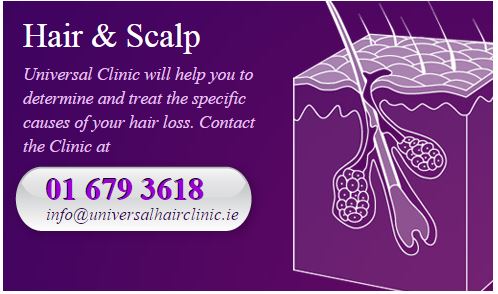 Psoriasis, Eczema, and Dermatitis Treatment
Your scalp is skin, and it can fall victim to many of the same sorts of diseases that affect skin in other places. But at the same time, your scalp requires a special approach to treatment in order to best preserve your comfort, health, and appearance. Here are some of the conditions we frequently treat at our clinic.
Scalp psoriasis: No one is sure what causes this condition, although it may be linked to the immune system. But whatever its cause, scalp psoriasis can cause swelling, crusty sores, itching and burning, and even hair loss. Fortunately, it can be alleviated by topical treatments or medicated shampoo. In severe cases oral medications or injections may be required.
Eczema: This unpleasant condition results from overproduction and/or infection of the skin's seborrhoeic or oil glands. It leads to itchy, flaky patches on the skin that can be either dry or greasy. Since the scalp has many seborrhoeic glands to help lubricate the hair, it is particularly vulnerable to eczema. There are a number of ways eczema can be caused, including allergic reactions, mental stress, or excessively oily or dry skin.
Seborrhoeic dermatitis: As with eczema, seborrhoeic dermatitis is a malfunction of the seborrhoeic glands, and the two conditions are easy to mistake for each other. Dermatitis produces red, scaly, itchy patches on the scalp, which can spread to the face, chest, and back, and can also produce dandruff. Dermatitis's causes are not well understood but seem to be related to a yeast that lives on the skin. Dandruff or antifungal shampoos can help treat this condition.
All of these conditions, however unpleasant, can be managed to help you live with them as comfortably as possible. A Trychologist can assist you in discovering the cause of your skin disorder, how to treat it, and how to avoid future flare-ups. You do not have to live with an itchy, flaky scalp, not when help is available.
Please contact us for more information about our treatments for psoriasis, dermatitis, eczema and other scalp conditions or read more about some of our specific treatments:
Treatments Using DHT Blockers