Trichotillomania (Hair Pulling) Treatments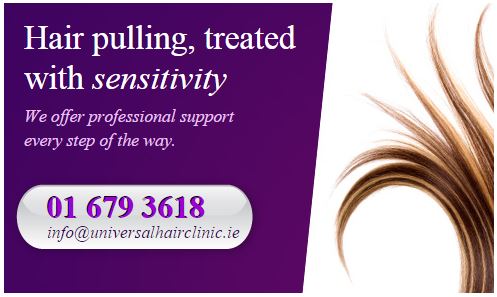 Trichotillomania – also known as "hair pulling" – is an impulse control disorder where an individual suffers from a compulsion to pull out his or her own hairs. It is thought to affect between 1-3% of the population, although it is more common in female patients. It can be difficult for sufferers to confront their condition, which can lead to stress and anxiety.
As a registered personal care provider member of The Trichotillomania Learning Centre (Santa Cruz), Universal Hair & Scalp Clinic offer effective treatments to help you or your loved one to overcome this distressing condition.
For more information or to discuss your individual case, please contact our friendly, experienced staff at 01 6793618 or info@universalhairclinic.ie.