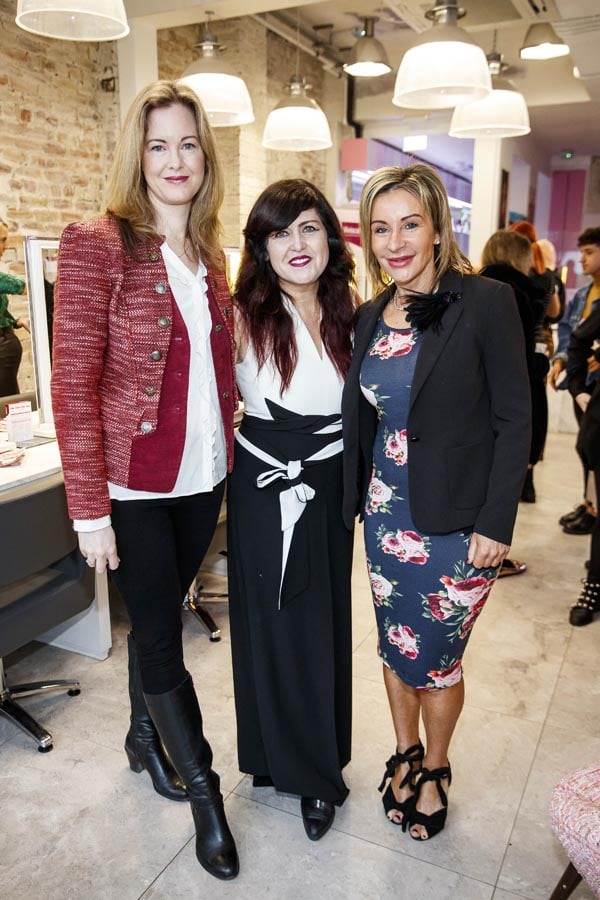 Hair Loss Treatment in Dublin:
Carol Johnson at an Exclusive Hair Care Masterclass in Dublin Hosted by Viviscal


Viviscal took over Hillary's Salon in Dublin to host a one-off hair care masterclass recently.

The day saw leading trichologist Carol Johnson team up with nutritionist Sarah Keogh and hair stylist Hillary O'Reilly to share their advice for healthy hair.

Some of Ireland's leading stylists, influencers, models and beauty gurus turned out to learn how to keep their hair in check.

The guest list on the day included Irma Mali, influencer Rachel Purcell and beauty expert Triona McCarthy.

The day began with a 'healthy hair' inspired breakfast of mini berry smoothies, superfood oat bars with seeds and smashed avocado on wholegrain toast.

This was followed by a panel discussion where each expert shared their top tips for keeping hair in shape. Guests then enjoyed a volumising blowdry courtesy of the team at Hillarys.
Universal Hair Clinic:
Young or old - your hair and skin do matter!
Your Hair & Beauty Clinic
Universal Clinic provides hair and scalp treatments and products to help combat hair loss (alopecia), thinning hair and related problems, such as dandruff, dry skin flakes, itching and dry or oily scalp as well as alopecia and psoriasis in both men and women.
Although results vary from person to person, once treatment is commenced you can feel your hair is thicker and healthier, and you might even experience the cessation of associated problems such as those mentioned above. The Clinic also offers treatment and support for those with Trichotillomania.
Opening hours
1000-1900
1000-1800
930 - 1300
Get in touch
Universal Hair Clinic
3 South Great Georges Street, Dublin 2
(entrance in Dame Lane)
Quick facts about our clinic
See what we provide for your health & beauty
The Oldest Clinic
We are the oldest Hair & Scalp Clinic in the country as we are established since 1960.
Consultant Trichologist
Carol Johnson, Certified Member of International Ass. of Trichologists is an expert on disorders of the hair & scalp.
Consultant Dermatologist
Dr. Sean Trapp, Dermatologist - advanced training in cosmetic procedures and conditions of the skin.
Trichoscan Digital Imaging
The only clinic in Ireland with this type of technology for forensic analysis of the hair & scalp.
Hair and Scalp Treatments
We provide localised hair and scalp treatments which are non-surgical.
Consultations
Book now for professional analysis & treatment for a hair loss, scalp or skin condition.